Animal Success Stories
Click a letter to find an animal or
view all
.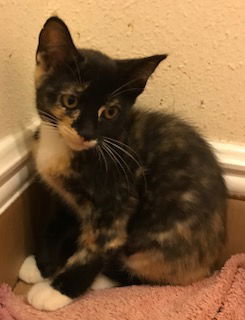 Purrsephone
Purrsephone was adopted today under the most unusual circumstances. Her best friend and sister had just gotten adopted and she was feeling kinda lonely. Out of nowhere, a very special lady arrived and immediately saw her. The lady held her, asked about her and was falling in love with her. Unaware during all of this a gentleman was standing nearby, watching, and listening. He then stepped forward, pulled out a wad of money and said to the lady " I will pay the adoption fee for you and this kitten so you can save and love her furever". To which the lady said " Yes" he handed her the money and quickly walked away as he was being thanked! There are some really awesome people still around. To the gentleman, we all thank you and especially Purrsephone!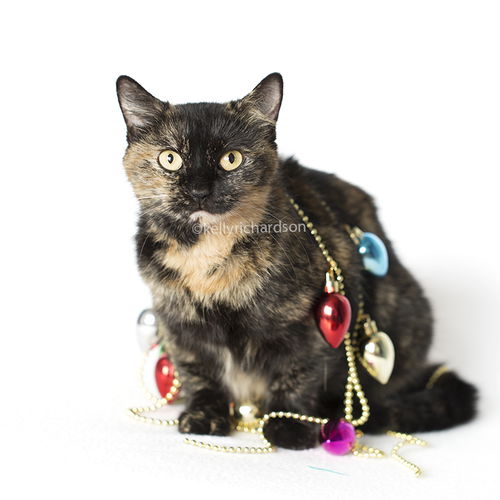 Luna
Luna was rescued some time ago from our local Animal Control facility. She is a beautiful bright eyed plus sized kitty. Shortly after leaving Animal Control, she became ill with a severe case of upper respiratory infection. Eventually, due to her illness, she became unwilling to eat. She spent some time in the hospital and had a feeding tube inserted. She ultimately recovered but due to her time with the feeding tube, still refused to eat on her own. After over a year of special care, she finally began to eat on her own. In July of 2007 she was adopted by a special family and is doing wonderfully!
Primrose
I found her at the Oviedo/Winter Springs PetsMart when you guys were out there one weekend. She was named Primrose at the time, however she now answers to Eowyn.
She's grown up to be just a bit skittish, but super loving with those she's familiar with. She loves other cats, too (though our other newer rescue doesn't like her as much yet, haha). She's quite fascinated with my beard, and likes to spend time meowing at our computers when we watch videos of other cats.
She's had no real medical issues - just a tapeworm that's been taken care of.
Click a letter to find an animal or
view all
.